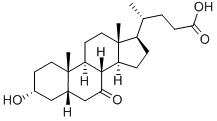 | | |
| --- | --- |
| CasNo: | 4651-67-6 |
| ProductName: | 7-oxolithocholic acid |
| MolecularFormula: | C24H38O4 |
| Appearance: | White or almost white powder |
| Price: | Negotiable |
| ProductionCapacity: | 1 ton/month |
| | Inquiry |
ProductsDetails
1)Basic information of 7-oxolithocholic acid:
Synonyms:Obeticholic acid Intermediates,3α-Hydroxy-7-keto-5β-cholanic Acid;3ALPHA-HYDROXY-7-OXO-5BETA-CHOLANIC ACID;3a-Hydroxy-7-oxo-5b-cholanic acid;3α-Hydroxy-7-oxo-5β-cholanic Acid;
CAS No.:4651-67-6
Molecular Formula:C24H38O4
Molecular Weight:390.55600
Assay: 98%
Density:1.124g/cm3
Category:Pharmaceutical Intermediates, organic building blocks,Fine Chemicals, chemical intermediate
Flash Point(°C):298oC
Melting Point(°C):205oC
Boiling point(°C):545.9oC at 760 mmHg
Product properties:White Microcrystaline Powder

2)Biological Activity:
Obeticholic acid (abbreviated to OCA), is a semi-synthetic bile acid analogue which has the chemical structure 6α-ethyl-chenodeoxycholic acid. It has also been known as INT-747. It is undergoing development as a pharmaceutical agent for several liver diseases and related disorders.

3)Package&Storage:
Package: Sealed export grade drum & double of sealed plastic bag or according to custmer's requirement

Storage: Obeticholic acid Intermediates should be stored in a well-closed container at low temperature, keep away from moisture, heat and light.


4) Related images of 7-oxolithocholic acid: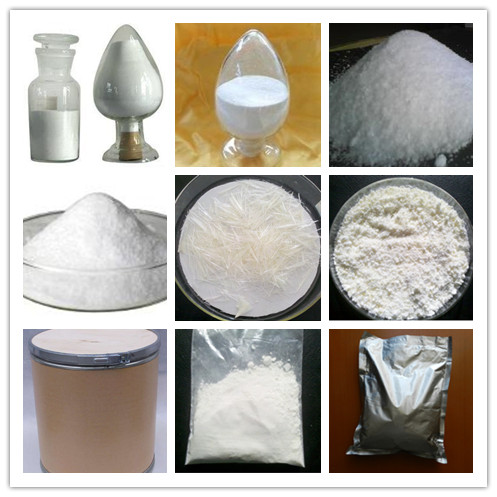 CasNo:

*

ProductName:

*

Num:

*

Purity:

*

Company:

*

Name:

*

Email:

*

Tel:

*

Requirements:
Inquiry
Address:A3 Building, Dongli Aviation Business District,No.8,Pingying Road, Dongli District, Tianjin, P.R.China, 300300 Tel:+86-022-58602231 Fax:+86-022-58602232 Email:nwsbio@163.com
Copyright © Tianjin NWS Biotechnology and Medicine Co. Ltd.